Why Choose Salt Valley Chiro?
At Salt Valley Chiropractic & Nutrition Clinic we put your health first. Each patient receives a thorough exam not only assessing structural imbalances, but also identifying possible nutritional deficiencies. Dr. Sarchenko is trained in several Chiropractic techniques to suit your individual needs. All patients receive NIMMO technique, which is a soft tissue technique that helps your adjustments go more smoothly and last longer. Between Dr. Sarchenko's extensive knowledge of nutrition, intuitive understanding of body structure, and his desire to help you be well, you can be assured you are in good hands.

We are conveniently located in West Layton, near Clearfield and Syracuse. In addition to our weekday hours, we also are here for you on Saturdays and additional appointment times are usually available upon request.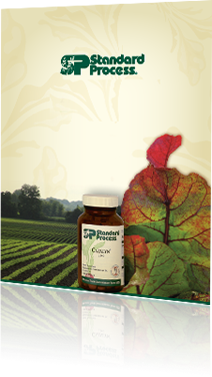 A More Nutritional Approach
Dr. Sarchenko is a Loomis certified Internal Health Specialist in nutrition and enzyme therapies. He is committed to staying up to date on the latest trends and technology in chiropractic and nutrition. Dr. Sarchenko regularly attends educational seminars to provide you with the best service possible. At Salt Valley Chiropractic & Nutrition Clinic we carry a large supply of Standard Process Whole Food Supplements along with herbal supplements from the Australian company, Mediherb. Standard Process products are different from most other vitamins in supplements because they are made from whole foods that are mostly grown on their organic farm in Wisconsin, not synthetic formulations of vitamins made in a factory.
ChiroThin
Brought to Utah by Salt Valley Chiropractic and Nutritional Clinic. Have you been lost and confused by feeling sluggish, tired, overweight, or just need to revitalize your life? Then ChiroThin might be just what you are looking for. It is a DOCTOR Supervised weightloss program that focuses on all the above and much more.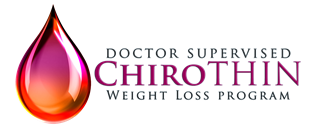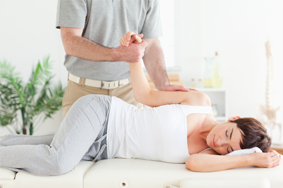 Personal Customized Treatment
At many doctor's offices patients may feel that they get the same treatment every time and that each patient gets the same generic treatment as each other. At Salt Valley Chiropractic & Nutrition Clinic, each patient receives a personalized adjustment and nutritional recommendation. Dr. Sarchenko may conduct a number of orthopedic and nutritional tests to help pin point deficiencies and imbalances. He does not treat symptoms as many doctors do; he takes the time with you to figure out the root of your pain or discomfort. In many cases, between nutritional supplementation, lifestyle changes and chiropractic adjustments people who once felt helpless and hopeless because of their health issues are given a new lease on life.
Hours
Monday 9-12, 2-6
Tuesday 2-6
Wednesday By appointment
Thursday 9-12, 2-6
Friday 9-2
Saturday 9-12
Additional times available by appointments

Same day appointments available